Our Founder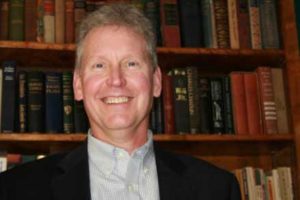 John Weidner brings over 30 years of professional experience as a talent, change and organizational development professional. While his career can't be pinned down to any narrow definitions, if we had to try we'd say it's been all about building winning teams from the ground up and developing the leaders that lead them. From the nuts and bolts of people management to strategic talent planning, organizational design to leadership development, and executive recruitment to executive coaching, there's not much that John doesn't do well and he's got the scars and the reputation to prove it.
His career at places like Price Waterhouse, Banker's Trust, E. F. Hutton, Chemical Bank and G.E. Capital certainly shaped his abilities, sharpened his wits and thickened his skin. But as a consultant, it's his relentless creativity, sense of humor and love of difficult challenges that have earned him an enviable reputation as the go-to-guy for all things talent with a particular niche in the start-up, technology, media, entertainment, consumer products, and financial services spaces.
John is also an executive coach and a skilled strategist with a uniquely sophisticated repertoire that's all his own. He gets his kicks by helping leaders at all levels and teams of all sizes through even the most difficult of transitions. He combines intellectual rigor with a strong understanding of the psychology of great performance to cut through the clutter and get to the heart of strategic talent and development challenges quickly and precisely. He's a passionate advocate for the philosophy that work should be a great place to spend half your life. He is focused on that mission by helping leaders and teams find their voice, clarify their mission, build on their strengths and get out of their own way.
He's a big music fan, a husband, a dad and recent grandfather who is very active in his home community, having served on various committees and on the Board of Directors for several youth athletic organizations. He's also a member of the New York Chapter of HR People and Strategy, the Society for Human Resource Management, and the American Society for Training and Development.
John attained his Masters Degree from Boston University and a Bachelors Degree from Westminster College.